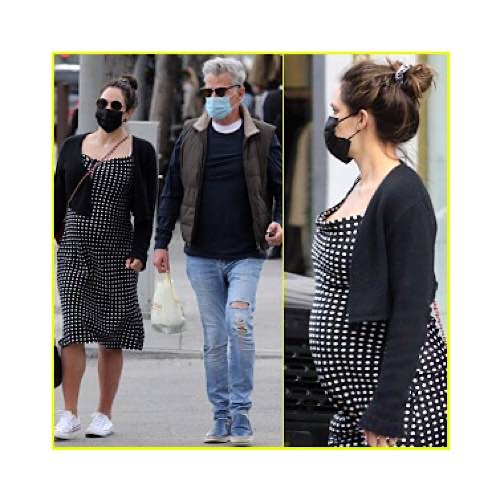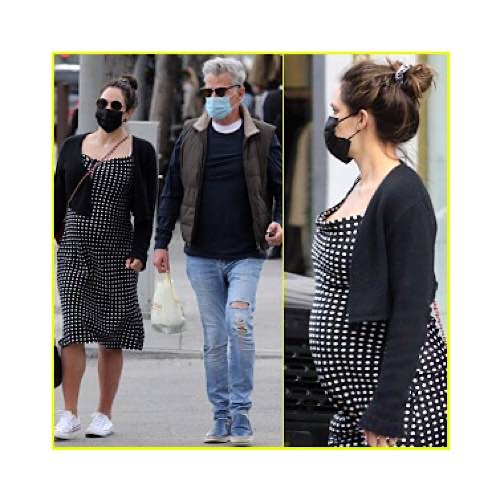 Katharine McPhee and David Foster walk back to their car with leftovers in hand after dining her for lunch in Beverly Hills, Calif.
The married couple, who are expecting their first child together, were seen eating lunch at an outdoor table at Il Pastaio, a very popular Italian restaurant.
Katharine was seen cradling her baby bump in a black-and-white checkered dress. She completed her outfit with a cropped sweater and Converse sneakers. David wore a blue sweater, a gray vest, and ripped jeans.
The couple was also spotted out and about over the weekend while celebrating Valentine's Day.
We're just one month away from the premiere of Kat's new Netflix series Country Comfort and the first stills were just released.