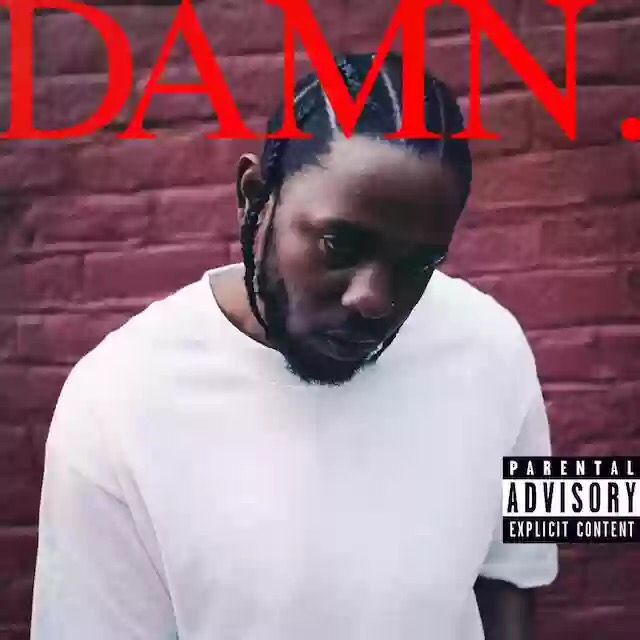 Just half an hour before April 7 — the day of fate named on "The Heart Part 4" — arrived, Kendrick Lamar shared the release date for his fourth studio album, which is April 14 and On April 11, Kendrick Lamar announced that his fourth studio album is called DAMN., according to the TDE MC himself, who shared the cover art and tracklist to his Twitter page.
DAMN. by Kendrick Lamar. pic.twitter.com/ucQcg0PuzG

— Kendrick Lamar (@kendricklamar) April 11, 2017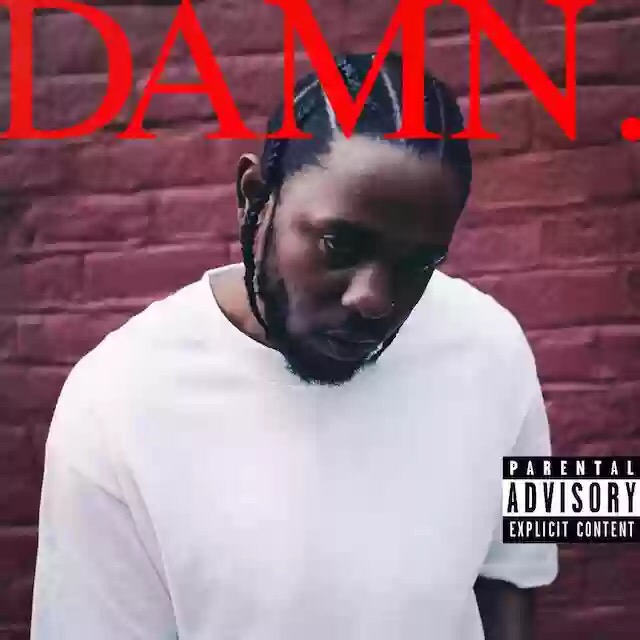 DAMN is made up of 14 songs, including the lead single, "Humble." Rihanna appears on a song called "Loyalty." and U2 jumps on "XXX." The international rock band was previously revealed to be on the credits when a bug for the iTunes page showed their contribution.
"The Heart Part 4" didn't make the cut, but the song will have its place in rap history as it put everyone on high alert for whatever he was dropping next. After speculation from the song that the album would come April 7, that date turned out to be when the iTunes pre-order for DAMN.
This is the follow-up to the Grammy Award-winning battle cry that was To Pimp a Butterfly.
K.Dot has released the single "Humble." with presumed shots at Big Sean but it also put on for the homies.
Fellow TDE-er ScHoolboy Q posted on Snapchat about his labelmate's "Humble.," confirming that the single had been part of a full LP.
A fake tracklist surfaced shortly after the release of "The Heart Part 4," and it's fairly convincing with features from Kanye West, Q-Tip, André 3000, Anderson .Paak, Anna Wise and Bilal. Perhaps a guest appearance from D'Angelo is a bit of a stretch, but if anybody can get the legendary singer on a track right now it would be Kendrick, right?
Production is listed from Sounwave and Terrace Martin (usual suspects) as well as DJ Dahi, Flying Lotus, Thundercat, Cardo, Alchemist and Swizz Beatz (whose young son produced a song on untitled unmastered.). The greatest reason the tracklist was fake is because "Humble." is infact listed on the tracklist.
Production from some of those frequent collaborators. DJ Dahi recently shared a pic from the studio with Kendrick.
Mike WiLL Made-It produced "Humble." after featuring Kendrick on his Ransom 2 album alongside Rae Sremmurd and Gucci Mane. The Eardrummers leader told The Breakfast Club that he has even more tracks with the West Coast MC on the new album.
Producer Syk Sense spoke with internet sensation EricTheYoungGawd about what he'd heard from the project and said it's "some of the hardest shit" he's heard and that it was like Memphis in Los Angeles. Granted, he said he only listened to some of the beats King Kendrick was considering for the album, but still. The YouTube video was taken down — at Syk's request — soon after reports started circulating about the interview.
Annotators on Genius have begun speculation that both "The Heart Part 4" and "Humble." take shots at Big Sean and Drake. There has been a sort of cold war between Drizzy and K. Dot brewing for a while now, even if they sounded oh-so-harmonious on the good kid m.A.A.d. city collab "Poetic Justice."
But the LP will probably be much denser than a bunch of subliminals aimed at those few who dare to consider themselves Kendrick's competition. We know he's all about the homies and putting on for his city.
In an interview with the New York Times, Compton's good kid shared that his new album is "very urgent" before explaining how he's moving forward from the message of the project
"My focus is ultimately going back to my community and the other communities around the world where they're doing the groundwork," he said. "To Pimp a Butterfly was addressing the problem. I'm in a space now where I'm not addressing the problem anymore. We're in a time where we exclude one major component out of this whole thing called life: God. Nobody speaks on it because it's almost in conflict with what's going on in the world when you talk about politics and government and the system."
Here is the Tracklist for Damn >>>
1. BLOOD.
2. DNA.
3. YAH.
4. ELEMENT.
5. FEEL.
6. LOYALTY. F. RIHANNA
7. PRIDE.
8. HUMBLE.
9. LUST.
10. LOVE.
11 XXX. FT. U2
12. FEAR.
13. GOD.
14. DUCKWORTH.
Stream below 
https://www.youtube.com/watch?v=Dlh-dzB2U4Y
Download Kendrick Lamar – Damn (MP3)